Admission Procedure & Guidlines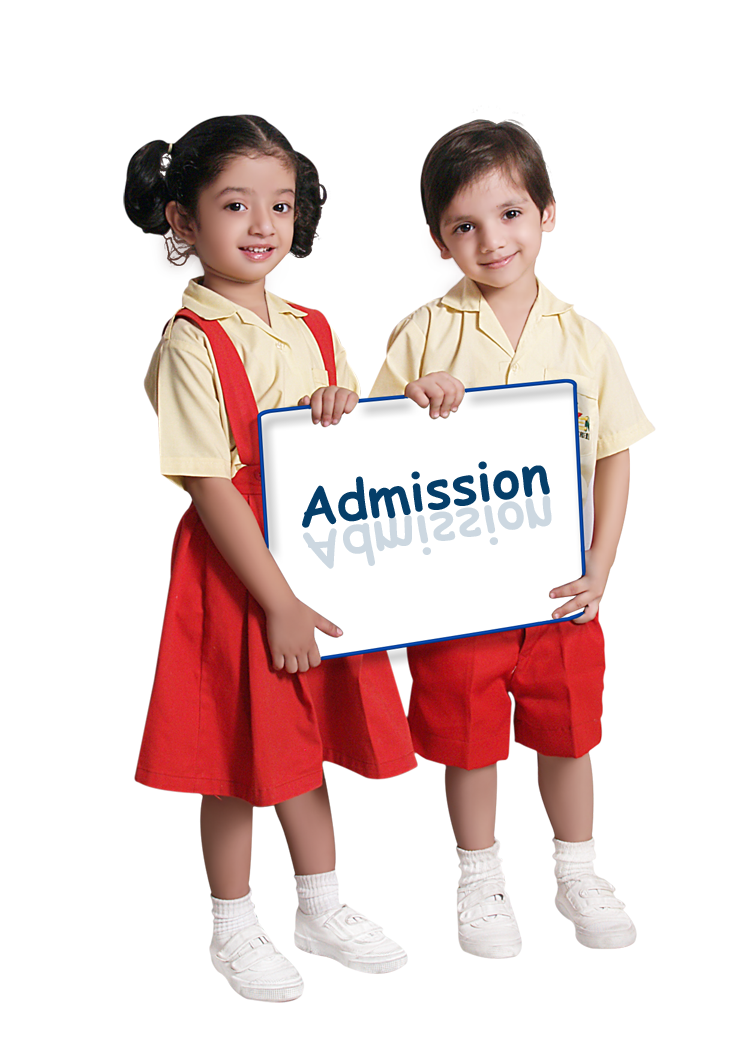 Admissions are now open for Year 2017-18.Bal Bharatiya English School, Varanasi seeks to educate our students and inspire them as well! And for those with a drive to excel in academics and develop into well rounded individuals, we offer the ideal opportunity. Parents wishing to apply to Bal Bharatiya English School, Varanasi should complete the following steps:

1-Fill the admission form online on the website and submit online an amount to ensure a seat for your child.This amount shall be later on adjusted by the accounts department in the admission charges and/or fees etc.

2-Arrange a visit to the School by setting an appointment with the admission office.

Please take necessary documents as mentioned below .

OR
1-
Directly arrange a visit to the School by setting an appointment with the admission office. Request for registration form from the school office,submit filled form along with necessary documents as mentioned below.
Documents for submission
Filled up registration form (In case of offline admission), copy of birth certificate, original transfer certificate, progress sheet of the last examination taken and 4 passport size photographs.
Eligibility
Maximum age limit for Nursery (Play school) is 3 years and 6 months as on April 1st of the year of admission. Maximum Age limit for class I is 5 years and 6 months as on April 1st of the year of admission.
Please contact the School office for more details:
Office Time: 8.30 AM to 3.30 PM
For Admission Enquiries, Call us on: 0542 2214229, 9305034529, 9451138116
Admission & Withdrawal
Application for admission has to be made on the Admission /Registration form/ online form after which the candidate shall have to appear in an entrance test. Admission shall only be granted on the basis of assessment of the candidate.Registration starts every year in the month of December. There shall be no test for admission in class Nursery (Play group) and Lower KG.Admission shall be granted in these classes according to age on first come first served basis. After the candidate is declared fit for admission 4 Passport size photographs, the transfer certificate,last progress report and the birth certificate shall be submitted with the form.
The Final Decision to grant or refuse admission rests with the principal.Recommendation shall not be considered and donation not accepted. The Rules given in the school diary shall be binding on the parents and their children.Kindly refer to the school diary for details about the school & its functioning. Application for withdrawal can be made at the end of the session after getting a no dues clearance .Withdrawal in the mid-session entails deposit of six months advance fee and other charges .
Syllabus for Entrance Test
Upper K.G
Only oral test in which simple questions regarding their environment shall be asked.
Students should have at least knowledge of English & Hindi Alphabets and numbers upto 20.
Class-1
Hindi & English Alphabets and simple words
Ability to write & read simple sentences in Hindi & English.
Ability to do simple addition and substraction.
Class-2
Ability to write pronounce well ,read and write simple sentences & words in Hindi.
Ability to read & write common words & elementary sentences in English.
Simple addition & Substraction with carry over,Multiplication & division with one number.
Tables from 1 to 10
Class-3 to 5
Ability to write & read compound words and sentences constructed with the help of these words.
Addition ,Substraction, multiplication & division of units tens with carry over.
हिंदी के साधारण श ब्दो का प्रयोग ,विलोम,तद् भव और तत्सम का ज्ञान । किसी बिषय पर दस पंक्तियाँ लिखना |
An essay of at least 10 sentences in Hindi & English
English: appropriate use of nouns , gender ,pronouns,adjectives,verbs & helping verbs.
Class-6
Maths: Knowledge of Mathematics of class V. Addition & Substraction of mixed & simple fractions ,Unitary system.
Hindi: निबंध ,कहानी ,कविता ,वाक्यों का शुद्धिकरण वचन एंव लेखन । |
English :Syllabus as taught in class V
Class-7-8
Maths : Addition & Substraction of Simple algebraic expressions,unitary method ,percentage,BODMAS,decimal,fraction,linear equations with one variable,construction of angles with the help of ruler and compass.
Hindi:वाक्य प्रयोग , प्रर्यायव।ची , विलोम शब्दों का ज्ञान । छोटी कहानी एंव निबंध लेखन ,प्रार्थना पत्र इत्यादि
English :Change in tense ,making setences from words ,short forms of words,forms of verb,paragraph writing (like daily routine,hobby etc.) Knowledge of negative and interrogative sentences.
Class-9
The test shall include basic concept of Mathematics, English and Hindi subejects as taught in the syllabii of NCERT/ICSE/State Board books in class 8th.